As a first of its kind across the continent, the African BIM Report was conceived to provide a continuous review of the state of implementation of BIM by the industry. The report will progressively highlight exceptional projects, industry leaders and research experts across Africa. A pan-African survey will integrate the opinion from a wider range of professionals.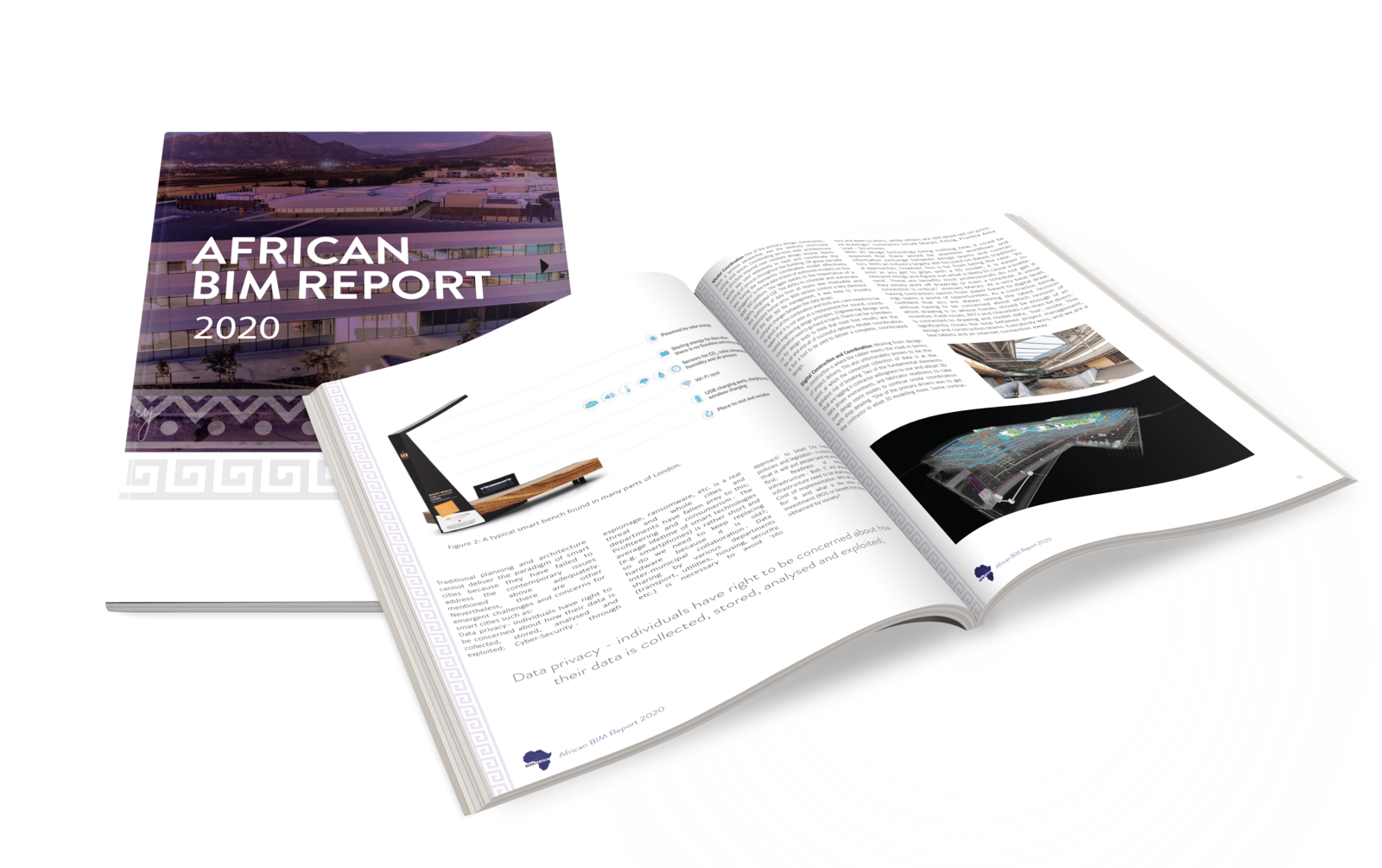 As a dynamic, future-focused, and thriving community, BIM Africa is well-positioned to champion the digital transformation of the built industry across Africa. Our approach covers broad industry education, extensive research, professional development and certifications, quality networking and the formulation of locally adapted standards. Our Research and Development Committee comprises of a thriving portfolio of internationally certified and brilliant academic researchers of African descent; the coming together of bright minds to impact their motherland.
African BIM Report 2020 – English
The Research and Development Committee of BIM Africa, comprises of industry practitioners and researchers, presents the African BIM Report (ABR) 2020. which is the first of its kind on the continent. The report would be an annual publication to track and discuss the progress and opportunities of digital technologies in the African construction industry. The ABR 2020 consists of the summary of findings for African BIM Survey (ABS) 2020, project showcase and experts' opinion. The ABS was a continental-wide survey of the level of awareness and adoption of BIM across Africa; the project showcase consists of carefully selected projects across the various regions in Africa that have implemented digital technologies with details of implementation, challenges and lessons learnt; the experts' opinion consists of articles from notable authorities on the central theme of digital construction. It is hoped that this report would contribute to the growing discussion of digital construction in developing countries.
Le rapport BIM en Afrique 2020 – Français
Le comité de recherche et développement du BIM Africa, qui comprend des praticiens de l'industrie et des chercheurs, présente le Rapport BIM africain (ABR) 2020, le premier du genre sur le continent. Le rapport serait une publication annuelle pour suivre et discuter des progrès et des opportunités des technologies numériques dans l'industrie de la construction en Afrique. L'ABR 2020 se compose du résumé des résultats de l'enquête BIM africaine (ABS) 2020, de la vitrine du projet et de l'opinion d'experts. L'ABS était une enquête à l'échelle du continent sur le niveau de sensibilisation et d'adoption du BIM en Afrique; la vitrine du projet se compose de projets soigneusement sélectionnés dans les différentes régions d'Afrique qui ont mis en œuvre des technologies numériques avec des détails sur la mise en œuvre, les défis et les leçons apprises; L'avis des experts est constitué d'articles d'autorités notables sur le thème central de la construction numérique. On espère que ce rapport contribuera au débat croissant sur la construction numérique dans les pays en développement.
We are a community of professionals passionate about the digital transformation of the built industry across Africa
People  |  Process | Progress