After impressive networking and conversation, the Real Estate Development Summit (2019 West Africa Edition) was completed excellently today. The event held on 28th and 29th of October 2019 at the Eko Hotel and Suite. Top organisations from the real estate industry were present to interact with many foreign and local brands. Many insightful presentations were also delivered by industry experts and speakers.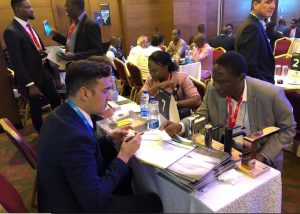 During the event, the Executive Director of BIM Africa, Moses Itanola, moderated a panel discussion on "The Impact of Tecgnology in the changing game of Real Estate". The panel reviewed the current state of the usage of technology in the industry and evaluate the potentials for a widespread usage.
The event featured many B2B meetings and networking between leading companies in real estate development and manufacturing brands.