African BIM Report 2022 features projects from five African countries, expert opinions from five leading researchers, and the 2022 survey outcomes.
The launch ceremony was held virtually on the 1st of November, 2022, giving a first look at the featured projects, experts and the 2022 survey outcomes. Adeniyi Adeoye from the Research and Development Secretariat welcomed everyone and moderated the launch. The launch then commenced with an appreciation to all contributors by Hafiz Oyediran, the Secretary to the BIM Africa Board of Directors.
A panel discussion explored the impact of the report on the digital transformation of the built industry in Africa and across the globe. Panellists at the launch include Dr Abdul-Majeed Mahamadu (University College London – ABR 2022 Coordinator), Dr Henry Abanda (Associate Professor, Oxford Brookes University), Shahenda Shokry (Head of Digital Transformation, Orascom Construction), Mondher Kacem (Engineering Manager, AMA Group), Dr Deena El Mahdy (Assistant Professor, The British University in Egypt), and Lobna Bouanani El Idrissi (Business Development Manager, Continuum BIM).
Dr Saka Abdullahi, the Research and Development Committee Director, presented ABR 2022 implications and action plans. He outlined the actions proposed by BIM Africa to address the findings from the report.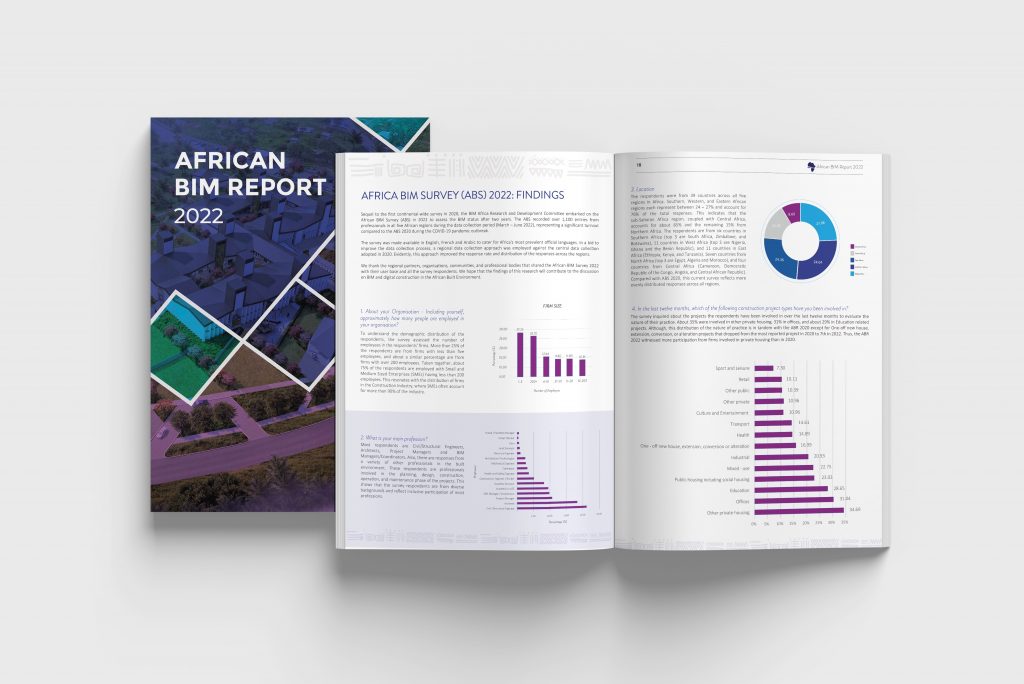 The African BIM Report (ABR) 2022 features projects from five African countries and outlines their approaches to BIM and innovation, challenges faced, and strategies for mitigating and achieving success. Experts also shared insights on processes for advancing construction. The survey outcomes identified major and minor shifts and how the African construction industry has fared regarding BIM since the ABR 2020.
The English version of the ABR 2022 was launched by Kehinde Adeyemi, Director for Membership and Certification. The Arabic version was launched by Mohamed Mostafa AboAuf, Senior Project Architect at Khatib & Alami and an ABR 2022 working group member. The BIM Africa Board of Directors Chairman launched the French version and gave a vote of thanks for the launch.