To consolidate the thriving footprint across the continent, BIM Africa endorsed a strategic partnership with buildingSMART Morocco, operating as MyAfricanCompetition (M.A.C).
buildingSMART Morocco is the first African chapter of buildingSMARTInternational (bSI), an international non-profit organization driving the digital transformation of the global built asset industry. bSI is the international authority for a set of standards known as the Industry Foundation Class (IFC), which deals with process, data, terms and change management for the specification, management, and effective utilization of assets in the built asset industry.
At the second general meeting of buildingSMART Morocco, the memorandum of understanding was signed by the Chairman of the BIM Africa Board of Directors, Kamal Ben Addou Idrissi, and the Chairman of buildingSMART Morocco, Dr Youssef El Ganadi.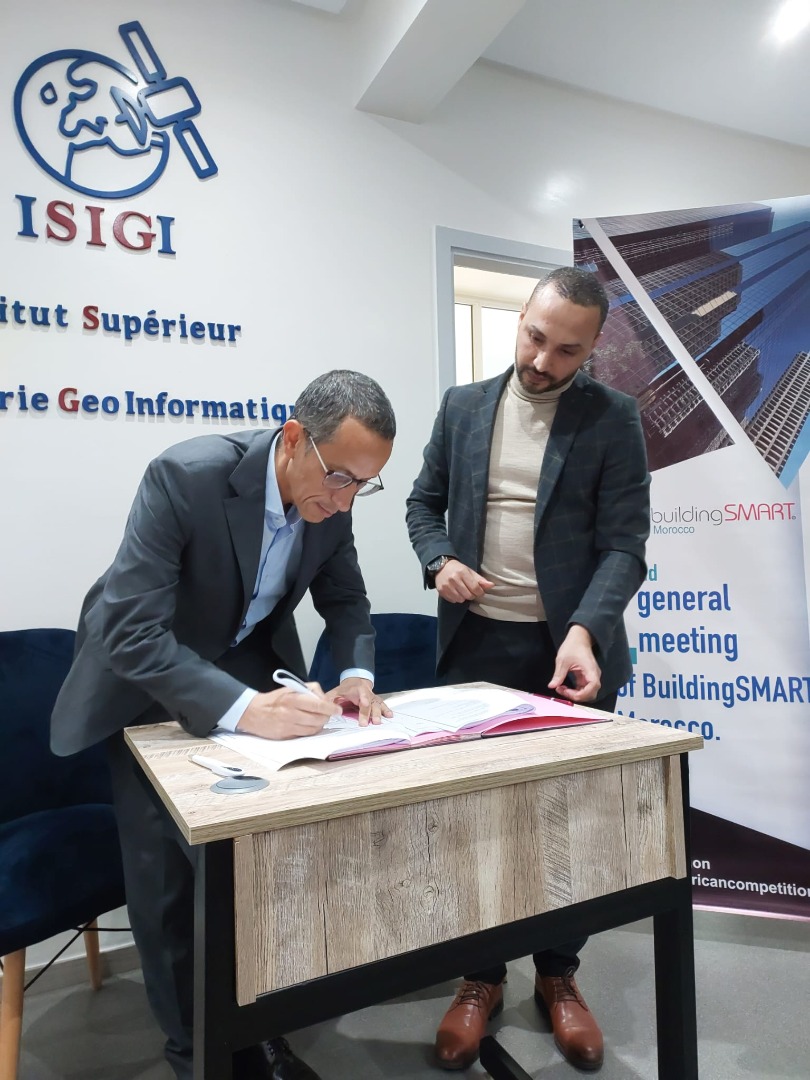 The collaboration between BIM Africa and buildingSMART Morocco will consolidate existing initiatives by both organizations towards a successful digital transformation of Morocco and Africa at large. The partnership creates a framework for cooperation enabling each party to benefit from common activities in their respective strategies.
Enquiries on individual leverage on this partnership are encouraged. Contact us