At an exclusive side event of the BIM Africa Summit 2023, the South Mediterranean University (SMU) –Mediterranean Institute of Technology (MedTech) signed the BIM Africa Educational Partnership (BEP). The BEP advances our organisational focus on a bottom-up shift in industry transformation.
SMU Mediterranean Institute of Technology (MedTech) is the first English-speaking engineering school in Tunisia aiming at training highly qualified engineers capable of contributing and leading innovative ventures in today's globalized world. MedTech aspires to be a regional hub of excellence in engineering education by fostering innovative learning and societal impact. SMU MedTech offers an Executive Master in Building Information Modelling (BIM) and Enterprise Resource Planning (ERP) Management.
The Executive Master in BIM & ERP Management allows participants to acquire a high level of know-how in the management of processes, equipment, and workflows involved in the construction sector, throughout the entire lifecycle of a building project, from the planning and design phase to procurement, construction and maintenance stage. The program launches on 31st August 2023 with registration currently ongoing.
The BIM Africa Educational Partnership (BEP) drives value to programs by educational and knowledge institutions across Africa. Education is vital in transforming industries and ensuring adequate capacity to influence widespread adoption. BIM Africa is advancing educational initiatives through the BEP as vital elements of the vision to transform the built industry.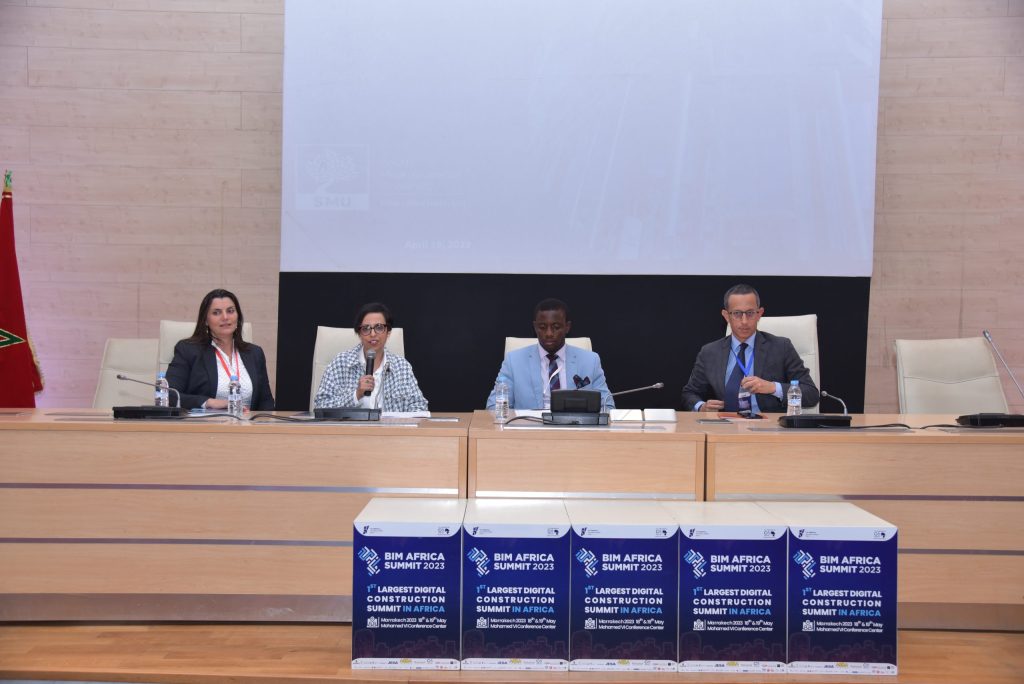 The BEP agreement was signed at an exclusive event of the BIM Africa Summit 2023 held in Marrakech, Morocco on the 18th and 19th of May 2023. Dr Leila Costelle, an Associate Professor at SMU and the Program Lead, presented the course objective, values, delivery format, and global faculty members. She signed the partnership in the presence of Dr Ons Najjar Mansour, a faculty member of the program. The Executive Director of BIM Africa, Moses Itanola signed in the presence of the Board Chairman, Kamal Ben Addou Idrissi.
The partnership will ensure mutual benefits for the membership of BIM Africa, SMU MedTech, and potential program participants across Africa. Enquiries on the individual leverage of this partnership are encouraged. Contact us