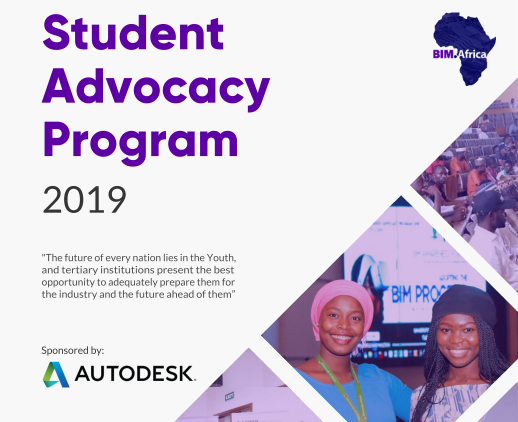 Stand up for the Champions! The BIM Africa Student Advocacy Program 2019 Champions!.
After 8 months of learning, exploring, practising, and teaching the fundamentals of Building Information Modelling (BIM) in tertiary institutions across Africa, it's time to finally select our winning team!.
The Student Advocacy Program is a program by BIM Africa designed to create BIM awareness amongst students of Tertiary Institutions in Africa. The modules of this program entails selecting Student Advocate Team in each university in various countries. The selected Student Advocates were trained virtually on BIM and how to present a BIM awareness program in their various institutions.
From October 1, 2018 to December 9, 2018, 466 applications was received from 100+ tertiary institutions across 29 African countries to participate in the Student Advocacy Program 2019. On December 31, 2018, 70 student teams from 70 tertiary institutions were selected amongst the applications to participate in the program.
The program was managed by a dedicated team of 6 professionals who constituted the Program Management Committee.